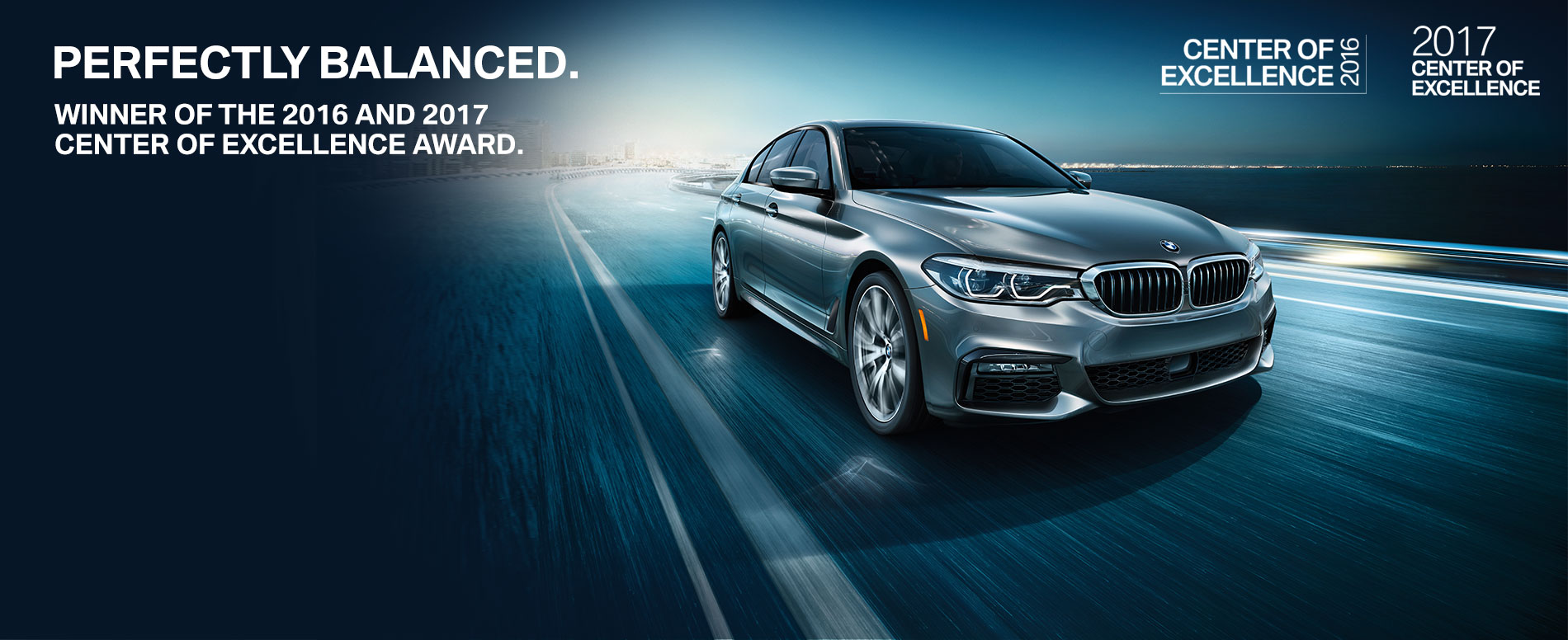 The BMW of Cape Cod virtual experience!

View our new Google Virtual Tour below, grab the screen with your mouse (left or right) and click on the arrows for a virtual walk-through or mobile users click on the arrows to move around the tour. Visit us @
500Yarmouth Road, Hyannis, MA
for the real experience.

BMW of Cape Cod is the recipient of the Center of Excellence 2016 and 2017 Award!



BMW of North America Announces Best Dealership Awards
33 BMW dealers honored as Centers of Excellence
Woodcliff Lake, NJ - March 2, 2017 
BMW of North America, LLC is announcing its annual Center of Excellence honors. We are pleased to award these 33 dealers as 2017 Center of Excellence winners. Excellent business performance and intense focus on customer service are what keep BMW of North America one of the most successful automotive companies in the U.S.
The dealers are measured against their peers on 12 Key Performance Indicators which include, Customer Orientation, Aftersales and Sales data. The data is then calculated to 
award the top 9% of the 340 BMW dealers based on their 2016 performance
.
BMW of Cape Cod
has earned this distinction for 2016 and 2017 by demonstrating consistently superior performance, with a combination of sales leadership and customer satisfaction that placed them at the very top among BMW dealers.
"I congratulate these 2017 Center of Excellence winners for their outstanding achievement," said Ludwig Willisch, Head of BMW Group Region Americas. "Many on the list have earned COE honors in multiple years. The Center Of Excellence achievement is proof that these dealerships know how to delight their customers."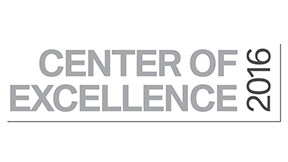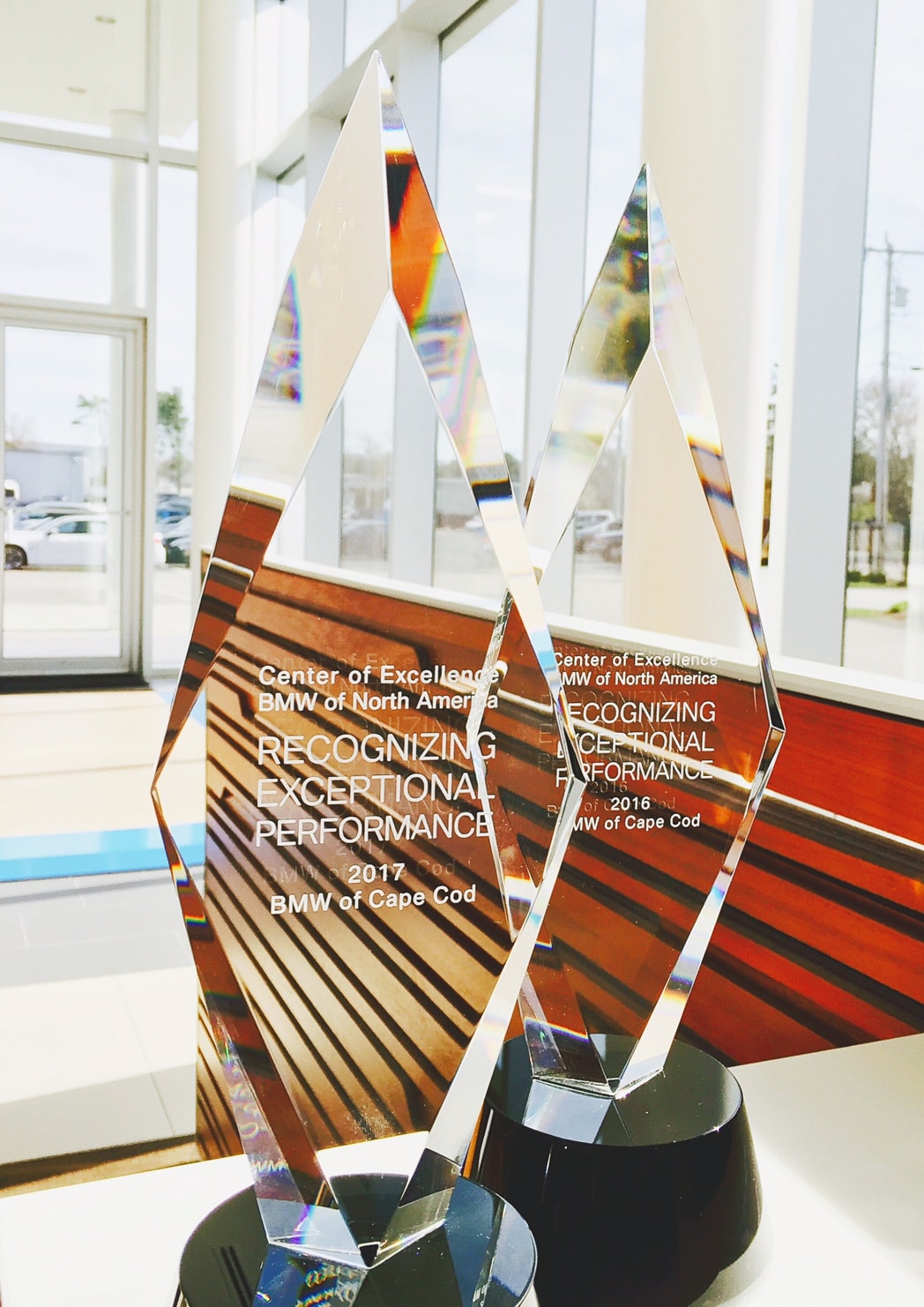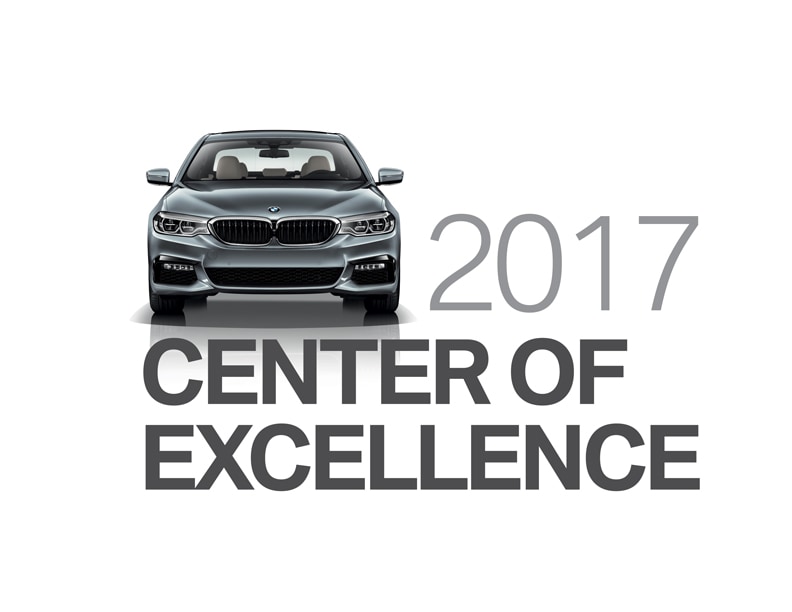 BMW Group In America
BMW of North America, LLC has been present in the United States since 1975. Rolls-Royce Motor Cars NA, LLC began distributing vehicles in 2003. The BMW Group in the United States has grown to include marketing, sales, and financial service organizations for the BMW brand of motor vehicles, including motorcycles, the MINI brand, and the Rolls-Royce brand of Motor Cars; DesignworksUSA, a strategic design consultancy in California; a technology office in Silicon Valley and various other operations throughout the country.
BMW Manufacturing Co., LLC in South Carolina is part of BMW Group's global manufacturing network and is the exclusive manufacturing plant for all X5 and X3 Sports Activity Vehicles and X6 and X4 Sports Activity Coupes. The BMW Group sales organization is represented in the U.S. through networks of 339 BMW passenger car and BMW Sports Activity Vehicle centers, 146 BMW motorcycle retailers, 122 MINI passenger car dealers, and 35 Rolls-Royce Motor Car dealers. BMW (US) Holding Corp., the BMW Group's sales headquarters for North America, is located in Woodcliff Lake, New Jersey. Information about BMW Group products is available to consumers via the Internet at: www.bmwgroupna.com.
# # #



Journalist note: Information about BMW Group and its products in the USA is available to
journalists on-line at www.bmwgroupusanews.com and www.press.bmwna.com.
Information about the Center of Excellence award is available online at https://www.press.bmwgroup.com/usa