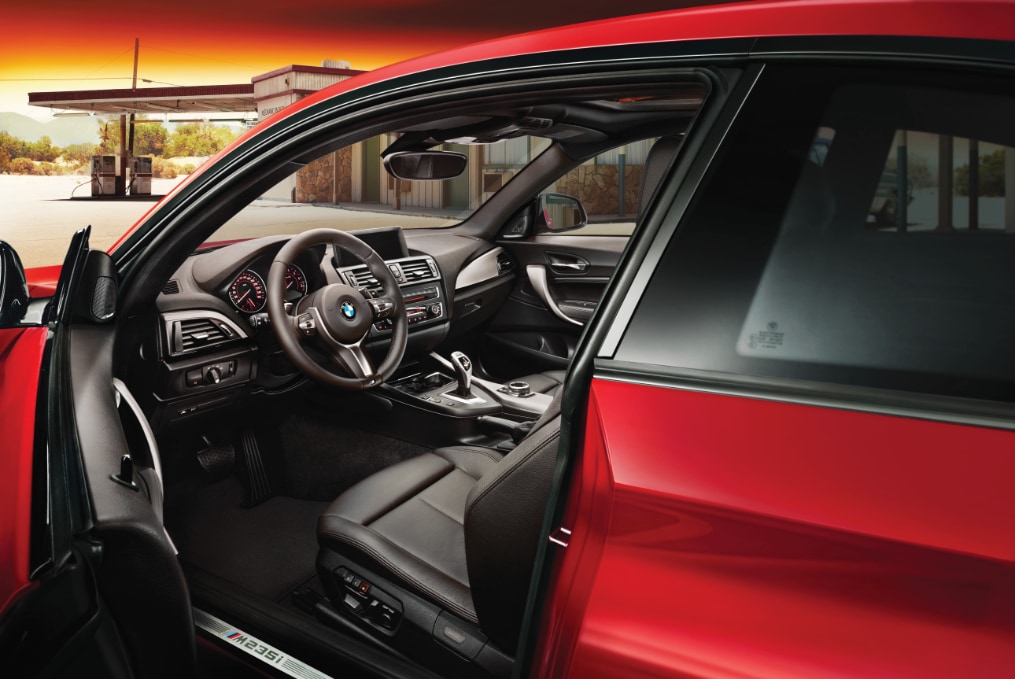 Captivate and Inspire with the BMW 2 Series at BMW of Cape Cod
You know that moment. You're walking into that store or restaurant and there is that one vehicle that you catch in the corner of your eye. It completely flashes and captures your attention, from the sleek way it looks to the way it patrols on down the street with ease. Then in an instant, it's gone.
You may have had a BMW 2 Series coupe or convertible pass you by in the past like this, but it no longer has to be that way. You can be the one to inspire awe in everyone around you by stopping into BMW of Cape Cod and checking out these flashy models we have ready for you today.
The 2 Series comes available in the BMW 228i and BMW M235i for both the coupe and convertible, with a variety of different package options to choose from. The 228i comes with a variety of stand-out features, including automatic headlights and wipers, classy premium vinyl cushioning, Bluetooth phone and audio connectivity and much more. The M235i additionally brings in brake upgrades, adaptive xenon headlights with LED accent lights, summer performance tires and much more. You certainly won't feel under equipped in either of these dynamic models.
So what makes the BMW 2 Series so significant and inspiring? We can start with the sleek and sporty exterior design. When you see these luxurious models fly by, you can't help but be captivated with their external beauty. But your jaw also drops at the performance. With elite handling and a powerful engine that offers great efficiency, these models certainly don't have to answer to anybody.
Live in the lap of luxury with the BMW 2 Series, waiting for you at BMW of Cape Cod right as you read this. Give our sales team a call at (888) 306-0995 or stop by our showroom to seize that special feeling today.